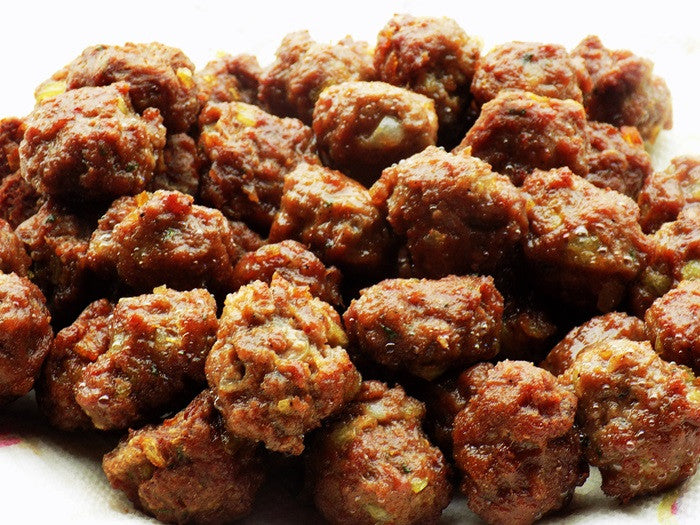 5 Canada Day Recipes Perfect for your Nigerian Taste Buds
Happy birthday, Canada! To celebrate Canada and enjoy the long weekend , we teamed up with one of our favorite Nigerian food blogger; Matsecooks to put together some recipes that are guaranteed to please your True Nigerian taste buds!
SWEET POTATO BALL
INGREDIENTS
225g Sweet potato
1 egg
100ml liquid milk or 100ml of water mixed with 2 tbsp. of powdered milk
125g starchy rice flour
15g corn flour
80g sugar
1 tsp. baking powder
1/2 tsp. salt
DIRECTIONS
Blend cleaned Ofada rice to powder in a dry mill blender.
Place cooked potatoes in a bowl and mash together
Pour in the rice flour, the corn flour, sugar, salt, baking powder, milk and egg.
Mix together with your hands or a mixer. Mix until you form a dough and let the dough sit for 30 minutes.
Pinch some of the dough and roll between both palms until you get a ball like a small lime. Continue until you exhaust dough.
Fry the potato balls in hot oil until golden brown
ISHA (BEAN SOUP)

INGREDIENTS
Beef and 4 rolls of Ponmo (cut into 2)
Some dried fish (deboned)
2 Spoons of Palm Oil
2 cups of brown Beans
1/2 medium sized Onions (sliced thinly)
2 Urheri (seeds removed)
1 cooking spoon of grounded crayfish
A handful of dried shrimps (optional)
Salt to taste
Seasoning cubes ( Knorr)

DIRECTIONS
Boil beans in water with some thinly sliced onion until it is cooked.
When cooked, add some more water and palm oil and bring to a boil. Then add dried pepper, crayfish, dried shrimps and seasoning cubes.
Add urheri and cook for 5 minutes. Then add dried fish, meat and meat stock and cook some more.
Finally add salt and or cooking salt and cook for another 10- 15 mins
Serve with Starch, Eba, boiled Yam or Plantain
ZOBONADE

INGREDIENTS
Sorrel plant
Lemons
Sugar/Honey/Sweetener
Water
DIRECTIONS
Brew Sorrel or Zobo plant in a pot of water over medium to high heat. Strain into a container and allow to cool.
Dissolve sugar in pot of water over medium to high heat and allow to cool.
Cut and squeeze lemons through a sieve into the pot containing the sugar solution.
Blend one to two cups of Zobo/Sorrel juice to four parts of lemonade.
Chill in the refrigerator.
Serve with ice cubes and lemon slices
CRISPY CHICKEN

INGREDIENTS
6 pieces of chicken
5 cups cornflakes
1 teaspoon of white pepper
1-1/2 teaspoon of black pepper (for spicing the chicken and for the cornflakes
1/2 teaspoon of cayenne pepper
1-1/2 cups of flour
2-3 eggs
Salt to taste
Vegetable oil for frying
 DIRECTIONS
Spice chicken with 3/4 teaspoon of Salt, Matecooks Suya spice or Everything Spice and 1/2 teaspoon of black pepper.
Marinade for 6 to 24 hours depending on how spiced you want your chicken.
Crush cornflakes coarsely with a rolling pin and spice with 1 teaspoon of black pepper, 1 teaspoon of white pepper and 1/2 teaspoon of cayenne pepper. Mix in thoroughly.
Pour flour into a dry bowl and whisk eggs separately in another bowl.
Rub the chicken generously with flour, then dunk in the egg wash
Pressed spiced cornflakes all over the chicken generously and deep fry
MEAT BALLS
Prep time: 20 minutes
Cook time: 20 minutes
Total time: 40 minutes
INGREDIENTS
500g minced beef meat
1 cup soft bread crumbs
1 medium size onion (finely chopped)
2 eggs (beaten)
1 tsp. ground black pepper
1 tsp. garlic powder
1 tsp. ground paprika
1/2 tsp. salt
1 cup vegetable oil (for frying)
1 tsp. parsley leaves
 DIRECTIONS
Place the minced meat in a bowl, add the bread crumbs and paprika.
Blend fresh meat or minced meat. Do not make it too smooth.
If you do not have fresh bread crumbs, see how to make it here.
Add black pepper and salt. Then, add the onion and eggs.
Mix it all together.
Take some of the minced meat into your wet hands and roll to form a ball.
Fry the balls in a pre-heated pan with oil. Cook on both sides for three minutes each or until the insides are no longer pink.
Drain on a paper napkin
 Tip: Wetting your hands will help you to roll the balls better.
 Sounds delicious , eh? Lets know if you try any of these. Enjoy your long weekend