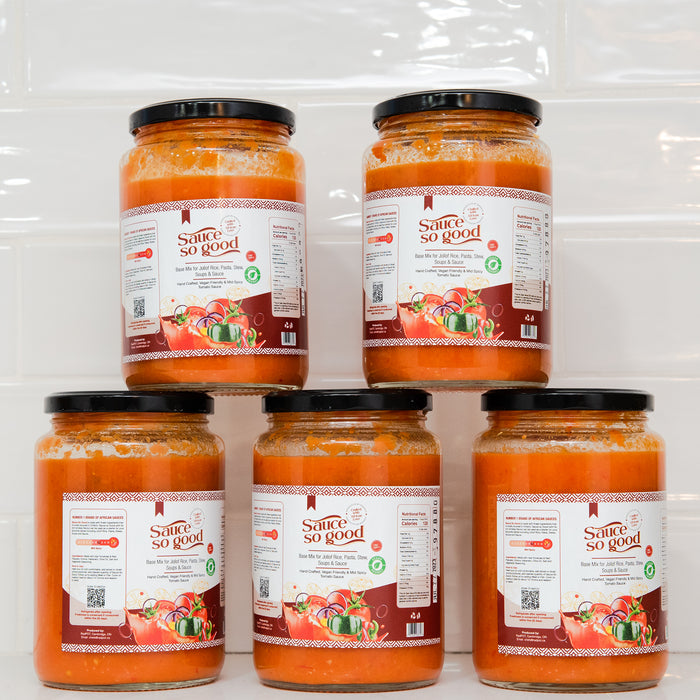 Sauce So Good (750ml)
Sold out
Original price
$14.99 CAD
-
Original price
$14.99 CAD
If you have to cook your sauce or soup every week, we applaud you! If saving time in the kitchen is top of mind for you, then Sauce so good is for you.

Sauce so good is prepared in small batches by Chef Detolu using fresh ingredients letting you bring Nigerian sauces and all kinds of dishes to your table for half the time. We love the idea of using this sauce as a side for Rice or a base for Jollof Rice or Vegetable soup.  You'll save time in the kitchen and your meals will taste delicious.

A little about Chef Tolu:

Chef Tolu studied Chef De Cuisine at Liaison College during which she won the Asparagus Farmers Cooking competition in 2019 in Hamilton, ON. She has over 7 years of experience in culinary arts. Chef Tolu dreams of someday having a space where she can share a mix of her food wisdom and culture with the world.