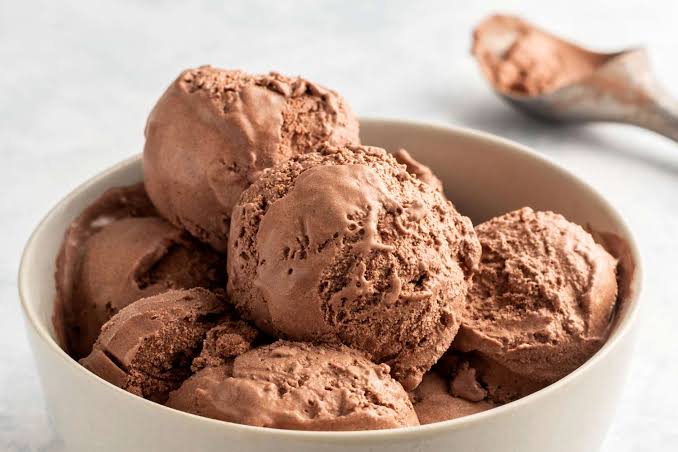 MILO ICE – CREAM RECIPE
Did you know that there are other ways to enjoy your Milo beverage besides drinking as hot chocolate or as tea like we Nigerians fondly call it?  This Milo ice cream recipe is an amazing way to indulge yourself  for something sweet. This is a no – churn homemade ice – cream, so be rest assured that you don't need an ice cream maker. This recipe only requires a hand mixer or a whisk, a few bowls and three ingredients. Now let's try this!
INGREDIENTS
1 cup of milo
1 cup of sweetened condensed milk
2 cups of heavy whipping cream
1 teaspoon of vanilla extract
INSTRUCTIONS
Pour whipping cream into a bowl and whip till stiff peaks form
In a separate bowl, combine sweetened condensed milk and vanilla extract, stir till they're well incorporated.
Fold the whipped cream into the sweetened condensed milk and vanilla extract. Be careful not to stir, the important part is to mix, not stir.
At this stage, fold in "milo powder".
You can use an 8x5 inch bread loaf pan or a rectangular container that has a lid for this process, transfer ice – cream into bread loaf pan/rectangular container and freeze for 3 – 5 hours in the freezer.
Once frozen, take out, allow to sit for 3-5 minutes at room temperature. Wet an ice – cream scoop and scoop into ice cream bowls, cones or cups.
Feel free to garnish with milo powder, chocolate chips or chocolate syrup, or simply garnish with all! .