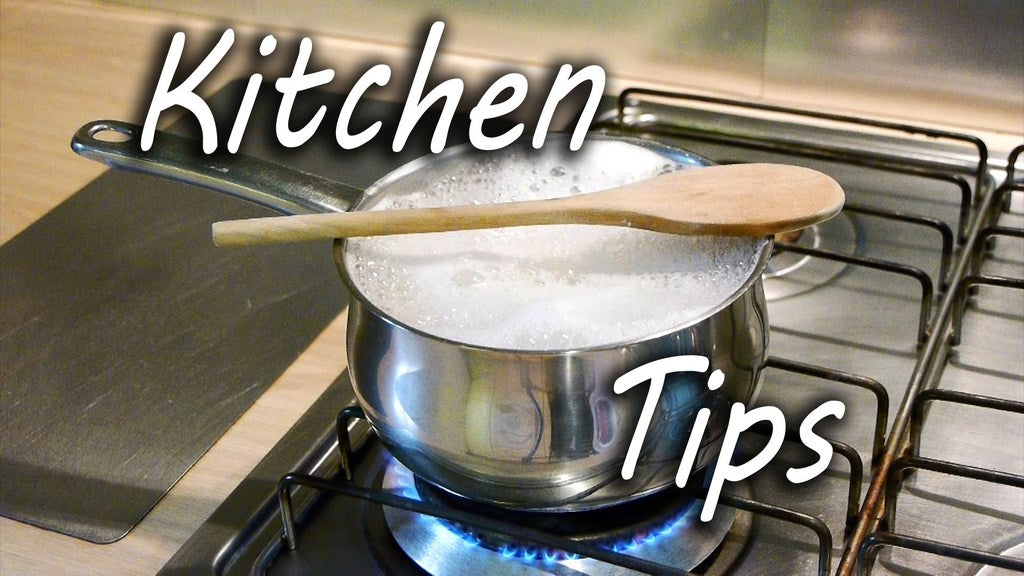 13 Kitchen Hacks Every African Should Know
Use Ready-Made Mixes to save time - Some African dishes take a long time to prepare. Examples of these are Pounded Yam, Banku, Moimoi etc. To save time while cooking these dishes, you can use ready-made mixes like Pounded Yam flour, Banku mix, Peeled Beans or Beans flour. Using any of these will save you time and energy.



To get rid of Onion Smell from Hands After Cooking - After handling raw onions, mix salt into a paste and scrub your hands for a few minutes, then wash it off.

 


 Washing Beans every time you want to make Moin-moin or Akara can be stressful- If you decide to make your Akara or Koose or Moimoi from the scratch, do not soak your unpeeled Beans in water for too long to make it easier to peel.


Burned a pot of Rice? Place a slice of piece of white bread on top of the Rice for 5-10 minutes to absorb the burned flavor.


Before you chop fresh red peppers, rub a little bit of vegetable oil into your hands to avoid a burning sensation on your skin


When defrosting meat from the freezer, pour some vinegar over it to thaw quicker and also tenderize the meat


To reuse cooking oil without smelling from its previous use, drop a small piece of fresh ginger or onions. It absorbs any flavor present in the oil


Shred your Ewedu with a blender or with an egg whisk after cooking to shred it


You need some lemon juice for lemonade or syrup? Microwaving lemons for about 20 seconds can get you up to 20% more juice from each one


Stir your Jollof Rice or Fried Rice with a wooden spoon or spatula to avoid burning.


To prevent tearing up when slicing Onions, bite unto a piece of bread that sticks out of your mouth. Funny eh? Another hack is to freeze Onions before you start slicing or rub the chopping board with white vinegar just before cutting them.


To avoid spill overs when boiling starchy foods like Rice or Pasta, place a wooden spoon, spatula or turn stick over the pot. 



To avoid the funky smell on your hands after touching meat, rub your hands with toothpaste or baking soda for a while and rinse it off with water. Another hack is to rinse your hands with vinegar or lemon juice.