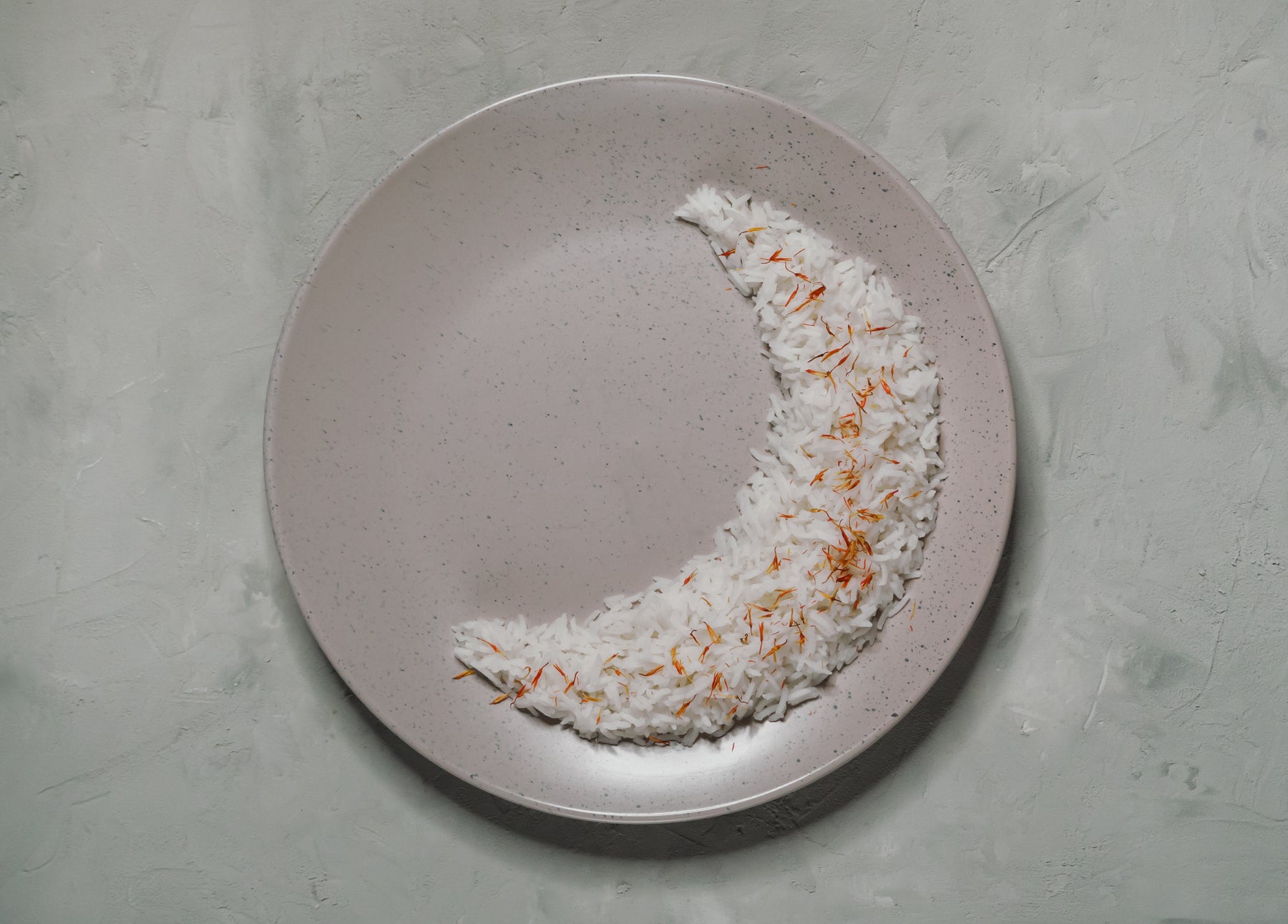 Nigerian Food Ideas For Breaking Ramadan Fast
The Holy month of Ramadan is the ninth month of the Islamic calendar and a time when many Muslims across the world fast during daylight hours for 29-30 days. The Islamic calendar is lunar and so Ramadan falls at a slightly earlier time in the year each year. Everyone from different continents break their fast with the kind of food they eat in their respective culture.
We are sharing some helpful tips for maintaining your healthy diet with Nigerian Foods during this Ramadan period.
Fluids: To stay hydrated, you can take water, zobo, tigernut milk, and  lots of fruits. Eat fruits high in fiber and water like apple, watermelon, cucumber.
Light meals:  Pepper Soup, Vegetable salad, Aakara, Noodles, Tapioca, Ogi, or Custard. These foods  contain enough liquid (water & milk) to keep you hydrated. It also provides the necessary nutrients needed to continue the fast in order to avoid tiredness.
Main Meals: Jollof Rice, Fried rice, Elubo, Beans, Moi-moi, Yam and morsel foods like Pounded yam, Amala or Potato Poundo paired with Vegetables soups like Egusi, Ogbono, Efo and Meat, Fish, Chicken or Turkey are a great choice. Ensure all carbohydrates are complex to give you the right amount of energy.
This period is also a good time to change your food options to healthier options like eating Ofada rice or brown rice in place of white rice or eating wheat bread and pasta in place of white bread.
5 TIPS TO EATING HEALTHY DURING RAMADAN
Stay dehydrated and eat lots of fruits

This might sound a bit funny but try chewing your food properly to ensure your food digests well.

Meal prep and plan your meals ahead to reduce the stress of worrying about what to eat the next day.

Avoid fried foods or junk foods

Ensure you stock up your pantry this period to avoid running out of food items or to avoid long lines in stores due to covid
Ramadan Kareem to all our Muslim Friends!