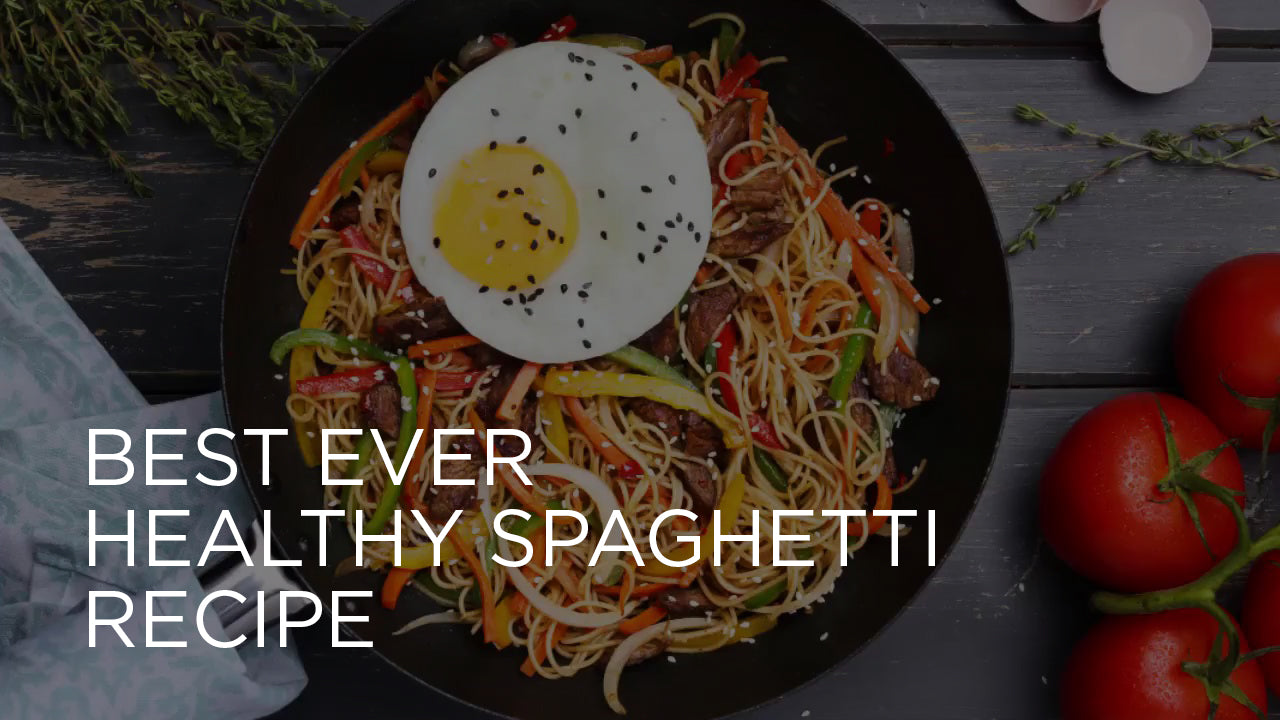 Best Ever Healthy Spaghetti Recipe
With the long weekend upon us, we will like to share this rich and healthy Spaghetti recipe by Telande World . The recipe is easy, quick and nothing short of amazing!
STIR FRIED BEEF SPAGHETTI WITH VEGETABLES

INGREDIENTS
100g spaghetti
¾ pounds beef fillet, shredded
 2 cloves of garlic, chopped
 1 medium onion, sliced
1 medium carrot, julienne slices
1 medium green bell pepper, julienne slices
1 medium yellow bell pepper, julienne sliced
1 red chili, chopped.
1 egg, for sunny-side up
Black & white sesame seeds(opt)
1 cube beef seasoning
Vegetable oil

DIRECTION

- Bring water to a boil, add pinch of salt and cook spaghetti for 7-8 
minutes, drain and set aside.
- Pour oil in a wok over medium heat then add the beef and stir-fry for 
  5 minutes.
- Add garlic, onions, beef seasoning, stir and let cook for a minute.
- Add carrot, green bell pepper, yellow bell pepper, red bell pepper, 
chopped chilli and stir.
- Add spaghetti, toss to mix well.
- Top with sunny-side up and sprinkle with black and white sesame 
seeds.
 Enjoy!