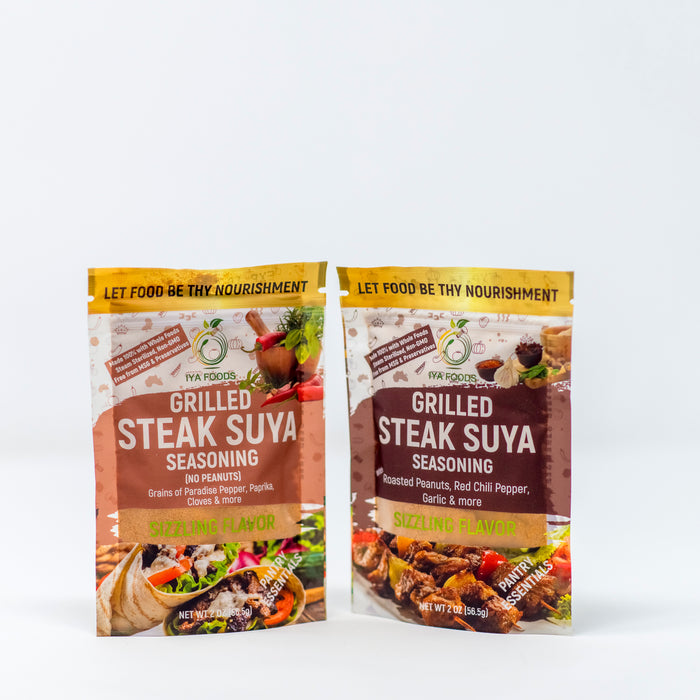 Grilled Steak Suya Seasoning
Sold out
Original price
$7.99 CAD
-
Original price
$7.99 CAD
Suya grilled steak is the most popular street food in Nigeria, West Africa.
This Grilled Steak Suya Seasonings by Iya Foods is perfect for use as a rub on spicy beef skewers & enjoyed straight from the grill with onions & tomatoes in a burrito-style wrap.
Ingredients
Chili Pepper, Ginger, Alligator Pepper (Grains of Paradise Pepper), Garlic Powder, Cloves, Salt, and Sugar.
The variants with Peanuts contains all ingredients listed above and Roasted African Peanuts
How to use
Rub for delicious grilled steak, chicken, or fish
To make suya grilled steak –
Completely coat the beef, fish, chicken, goat, or lamb with seasoning

Place on skewers (alternate with onions, tomato, and pepper slices if desired)

Broil or grill as desired 
Origin
USA